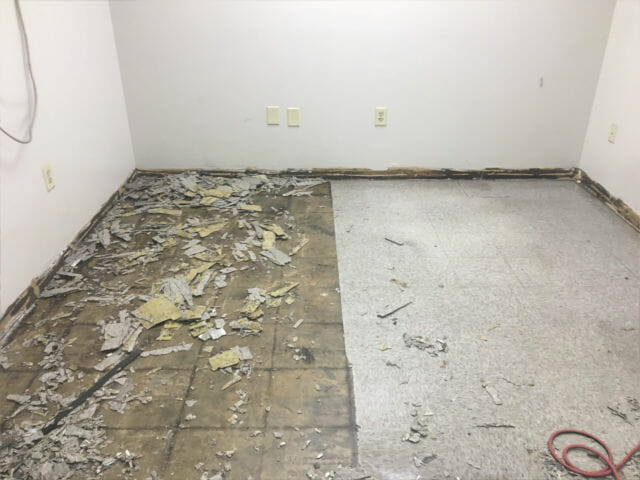 Experience Quality Epoxy with BCI Painting
When it comes to finding top-tier quality epoxy for your garage floor, BCI Painting has got you covered. We've been serving the Athens area since 1995, consistently delivering superior workmanship that reflects our commitment to quality.
Our epoxy floor coatings are designed to meet the rigorous demands of a busy garage. They are robust, long-lasting, and they can stand up to heavy use without losing their luster. If you're looking for a machine shop floor coating installer that you can rely on, look no further.
BCI Painting: More than Just a Machine Shop Floor Coating Installer
At BCI Painting, we take pride in our reputation as a leading machine shop floor coating installer. But we're more than just installers. We're experts in shop floor coatings, providing our clients with a comprehensive service package that covers everything from initial consultation to the final application.
Our quality epoxy floor coatings are an investment in your garage floor's longevity and appearance. They're resilient, durable, and add a touch of elegance to any space. Make the right choice for your garage floor and experience the BCI Painting difference.
Why Choose Epoxy Speckled Floor?
Thinking of giving your garage a fresh, stylish look? Consider our epoxy speckled floor. This unique floor coating option combines functionality with aesthetics, providing a garage floor that's not only tough but also a real eye-catcher.
The specks in the epoxy add a depth and texture that sets your garage floor apart. They create a visual appeal while also helping to mask dirt and dust. With an epoxy speckled floor, your garage will shine, literally and figuratively.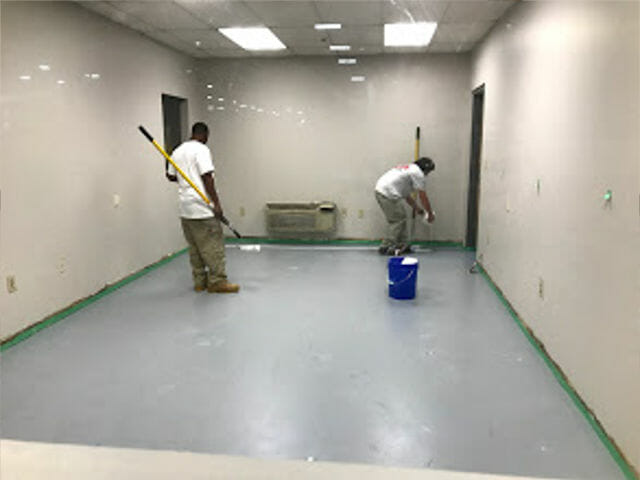 Epoxy Floor Coating: Easier to Clean, Tough to Beat
One of the top benefits of our epoxy floor coating is that it's significantly easier to clean. Spills, stains, and dirt can be easily wiped away without leaving a trace. This ease of maintenance means more time for you to focus on what really matters: your work.
But easy cleaning isn't the only advantage. Our epoxy floor coatings are also highly resistant to chipping, cracking, and peeling. They can withstand the heavy foot and vehicle traffic typical of a busy garage without compromising on aesthetic appeal.
Transform Your Garage Floor Today
Ready to give your garage floor the makeover it deserves? Let BCI Painting transform it with our quality epoxy floor coatings. From the standard epoxy to the visually striking epoxy speckled floor, we offer a range of options to suit your needs and preferences.
Remember, a great garage floor is more than just a surface. It's a reflection of your attention to detail, your commitment to quality, and your understanding of the value of a well-maintained workspace. With BCI Painting's epoxy floor coatings, you can ensure that your garage floor sends the right message.
Why BCI Painting: The Power of Quality Epoxy
At BCI Painting, we don't just sell quality epoxy; we provide a comprehensive service that ensures your garage floor transformation is smooth and hassle-free. We are more than a machine shop floor coating installer; we are partners in turning your garage into a space that is as functional as it is appealing.
We believe in transparency and work closely with our clients throughout the process. This collaborative approach allows us to understand your needs better and to deliver a result that exceeds your expectations.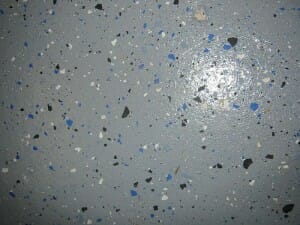 Advantages of Our Epoxy Speckled Floor
If you're seeking a unique, vibrant finish for your garage floor, our epoxy speckled floor could be the perfect solution. This distinctive design creates a three-dimensional look, giving your garage a character and charm that sets it apart.
Beyond aesthetics, our epoxy speckled floor offers all the benefits of epoxy, including durability, chemical resistance, and ease of maintenance. It's an investment that pays for itself in terms of beauty and longevity.
An Easier to Clean Garage Floor Coating
A clean garage is not only more pleasant to work in; it also sends a positive message to your customers and colleagues. Our epoxy floor coating makes it easier to clean your garage floor, ensuring it always looks its best.
Our quality epoxy is resistant to stains and spills, simplifying the cleaning process. This means less time spent on maintenance and more time focusing on your business.
Your Garage Floor Transformation Awaits
At BCI Painting, we're ready to help you make the leap to a superior garage floor. Our quality epoxy floor coatings are designed to stand up to the rigors of a busy garage while enhancing its visual appeal.
Choosing BCI Painting means choosing an experienced machine shop floor coating installer committed to delivering top-notch customer service, quality workmanship, and competitive pricing. We're excited to help you transform your garage into a space you can be proud of. Don't wait – your garage floor transformation awaits!