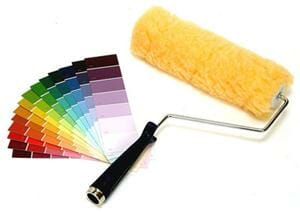 When it comes to painting your Athens house, one of the things that you have to consider is the color that you will choose for it. People would choose different types of color depending on the theme that they want to happen in the house. With this, they have to know the best color combinations that they can use in order to get the ambiance or theme that they like.
For most people, they would choose to get help from a painting contractor in order to find the best color combination for their home. Since these house painters are experts when it comes to house painting, people would hand them the responsibility of choosing the color that will match the ambiance that they need. The client will just tell the house painters the design that they want either for interior painting or outdoor house painting then the they will take care of the rest.
But if you are to choose the color for your Athens interior painting project, what you just need to do is to arrive with the ambiance that you want and then choose the color like the following.
The most common feel that most people like to have in their homes is a light, cozy feeling that can also lighten the feeling of everyone who will enter it. If you want your house to have that feel all throughout the year, the colors that you should use are pastel colors. You can choose light green or yellow depending on your other decorations at home.
If you will notice, there are some establishments that will give you an feeling as if your complexion is becoming fairer upon entering. If you want to achieve this type of effect in your home, this is achievable by using the right color. The colors that will give you this effect are the color shades within the white color. Examples of these are beige, light latte color, and cream. Since they are within the neutral color, you have to accent it with bright decorations or other color. With this, you will get the bright room that will look very accommodating to your guests.
These are only some ideas that you can use for your house painting project. Just remember that if you have doubts on the right color coordination, you can always talk this over with your chosen contractor. With this, you can make your house look very presentable with your chosen ambiance.