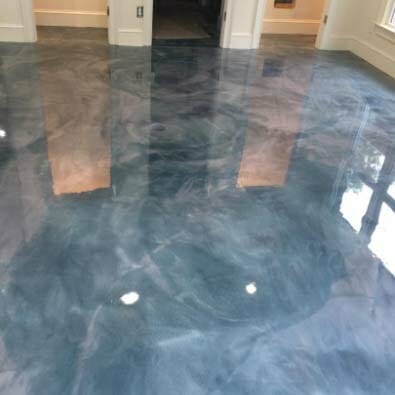 Your Search for Shop Floor Coatings Ends Here
Has your search for the perfect shop floor coatings been exhaustive? Well, your journey ends here at BCI Painting. We specialize in offering a range of top-quality, robust, and visually appealing epoxy floor coatings. They're engineered to resist the harsh demands of heavy machinery, intense cleaning, and daily wear and tear.
Our customer base has grown over the years as more businesses discover the benefits of our services. When you need a reliable and trustworthy machine shop floor coating installer, we are your number-one choice. We guarantee a quality finish that meets your business needs and surpasses your expectations.
The Numbers Don't Lie: Surprising Stats about Epoxy Floor Coatings
When it comes to making informed decisions about your shop flooring or garage floor coating, it's not just about appearances – numbers play a crucial role too. Statistics provide a global perspective, revealing trends, growth rates, and the general direction of the industry.
As the saying goes, the numbers don't lie. So let's take a deep dive into some revealing statistics that underscore the growing popularity and importance of epoxy floor coatings in the commercial and industrial sectors.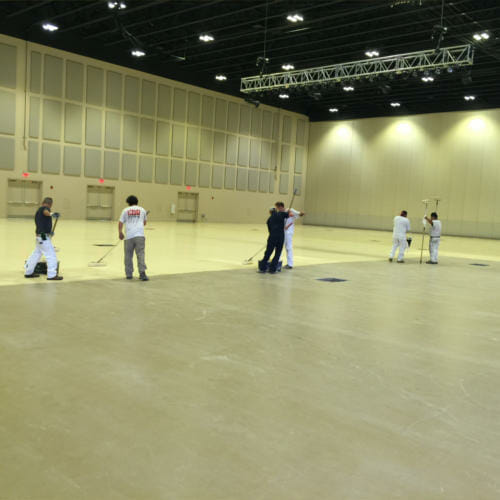 Discover the Magic of Epoxy Floor Coatings
Epoxy floor coatings are more than your ordinary floor paint. They're a game-changer in flooring systems, offering a combination of longevity and style that is second to none. As a leading machine shop floor coating installer, we bring the magic of epoxy right to your garage floor. Our coatings are high-gloss, resistant to chemicals, and incredibly easy to clean.
Experience superior quality with our machine shop concrete floor coating. It's not just about making your floors look good, but also about enhancing their durability and overall performance. We believe that a great floor coating is an investment, and we ensure you get a fantastic return on that investment.
The Strength of Our Coating Systems
When it comes to the strength of our coating systems, we don't compromise. Our industrial floor coating is designed specifically to withstand the intense activity that is commonplace in auto shops and machine shops. We provide a high gloss, highly durable, and excellent chemical resistance floor coating that stands the test of time.
With BCI Painting's epoxy floor coatings, your shop flooring won't just look attractive; it'll also maintain its superb quality for years to come. We understand how critical your floors are to your business operations, and we ensure they're built to serve you excellently.
Make Your Machine Shop Flooring Shine
Your machine shop flooring is a reflection of your business. It should therefore not only be practical but also aesthetically pleasing. Our garage floor coating meets these criteria perfectly. It's highly resistant to wear and tear and boasts a high gloss finish that is bound to make a lasting impression.
Upgrade your commercial floor with our long-lasting epoxy floor coatings. At BCI Painting, we take pride in providing quality services that don't just meet our clients' expectations, but exceed them. Transform your shop flooring into a shiny, easy-to-clean, and durable surface today.
Experience Superior Quality with Our Machine Shop Concrete Floor Coating
When it comes to maintaining machine shop floor coatings, we understand the challenges you may face. That's why our epoxy floor coatings are designed with you in mind. We offer floor coatings that are not only resistant to heavy-duty use, but also easy to clean, and visually appealing.
With BCI Painting, you will undoubtedly experience superior quality with our machine shop concrete floor coating. Our focus is to provide you with flooring solutions that perfectly blend functionality with style. Let us help you make a statement with your flooring.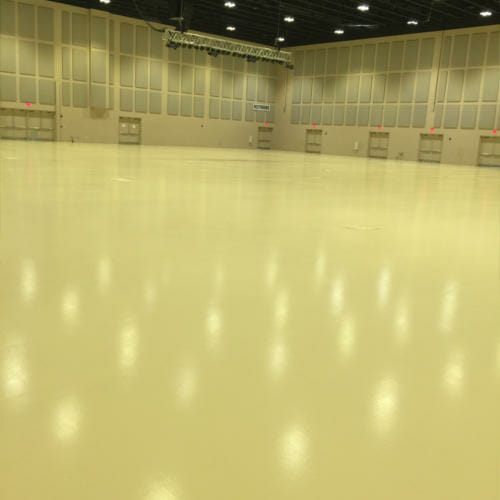 Easy to Clean Flooring: The Ultimate Convenience
A crucial feature of our Epoxy garage floor coatings is easy maintenance. Our easy-to-clean flooring systems are perfect for businesses that require efficiency. They resist staining and keep your commercial floor looking pristine with minimal maintenance.
Not only will this save you time, but it also enhances the longevity of your floors. A clean, well-maintained floor is essential to creating a positive image for your business. Make the smart choice with BCI Painting's easy-to-clean flooring systems.
Ready to Reinvent Your Shop Flooring?
Our team is eager to transform your shop flooring with our premium epoxy floor coatings. Are you ready to make the change? We invite you to fill out our online form for a free quote. Be part of the growing list of satisfied clients who have trusted BCI Painting as their machine shop floor coating installer.
BCI Painting has been at the forefront of providing businesses with superior shop floor coatings for over two decades. We have a dedicated team, a strong commitment to quality, and competitive pricing. It's time to reinvent your flooring with us.
Looking to give your floors a new life? Experience the difference with our line of durable and attractive epoxy floor coatings! Trust BCI Painting to deliver top-notch quality and service with our commitment to always providing you with the best.