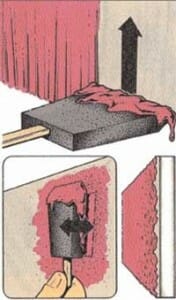 Are you planning to paint your commercial building or office? Good, because a well furnished ambiance is very essential for creating a welcoming work ambiance. Painting gives your office a fresh look and makes the staff feel comfortable in the brand new clean workplace. It can enhance their concentration and productivity to a large extent. Otherwise a nicely painted commercial place is also helpful for creating the right impression on your clients which in turn elevates your sales figures. Industrial painting refers to the process of painting machinery and equipment or big commercial complexes.
But keep in mind, commercial or Athens industrial painting is not same as your residential painting. Industrial painting requires much more systematic planning and efficiency. You need to employ highly skilled and well equipped painters to create the perfect look for your workstation. Besides, the painting schedule also has a more ridged deadline, unlike your residential one. You have to finish up the whole painting process within a very short time so that your business is not delayed unnecessarily.
Now, while going for a commercial painting, it is better to take the help of Athens painting contractors. Though the bargain painters are much inexpensive, but they are not always as skilled or professional. On the other hand, the professional painting contractors are usually the highly skilled and efficient ones. They would also help you to choose the perfect tone for your office according to your commercial requirements. Moreover, the painting contractors being very professional would always end up finishing the assignment on time without causing unnecessary delays. This means working over night or on weekends to insure the smallest impact to your business. They do not compromise on the quality of the paint or work and focus on enhancing the overall aesthetics of your commercial interior painting. Otherwise any little complication might distort the entire process creating a negative impact on your clients and employees. Try to consult an experienced and well recognized agency. Their long years of experience and updated technologies would ensure a perfect service for your industry.