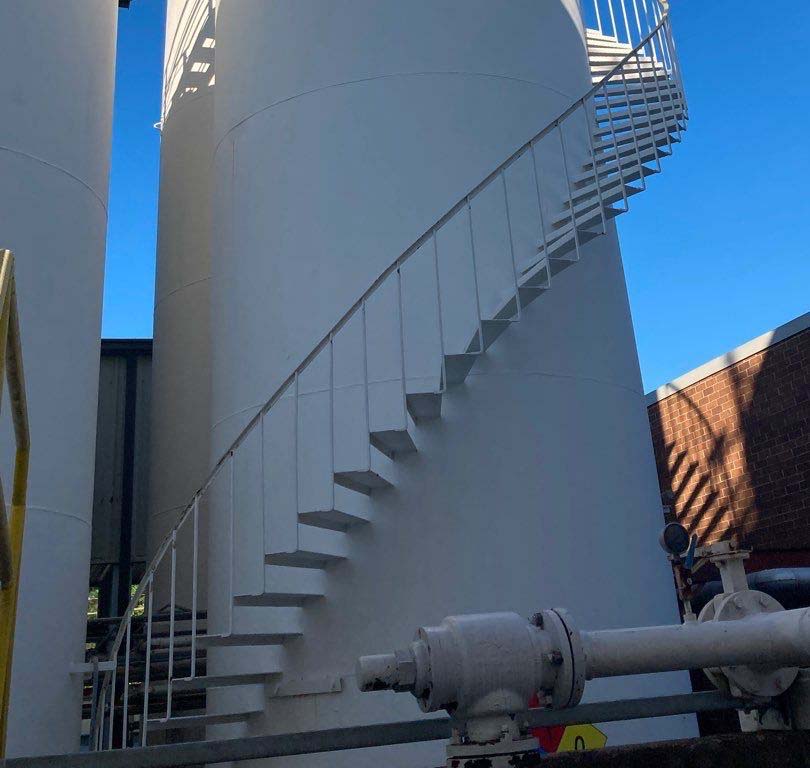 Enhancing Aesthetics and Functionality with Industrial Paint Colors
When it comes to industrial paint jobs, selecting the right colors can make a significant difference in the overall aesthetics and functionality of the space. BCI Painting, an Athens area painting company with over 20 years of experience, understands the importance of industrial enamel paint and industrial paint finishes.
In our latest blog post, we take a deep dive into the vast array of colors available for industrial coatings. We'll delve into the various benefits and features of different coating types – from epoxy's protective qualities to high-performance polyurethane's aesthetic perks.
Discover everything you need to know about safeguarding your surfaces from wear and tear, while adding a chic pop of color. See the world of industrial coatings in a whole new light – prepare to be dazzled!
Exploring the Spectrum of Industrial Enamel Paint
Industrial enamel paint is renowned for its strength and versatility, offering a perfect combination of durability, vibrant colors, and resistance to wear and tear. BCI Painting understands the importance of catering to unique needs and preferences, which is why it provides a comprehensive range of industrial enamel paint options, including polyurethane coatings, acrylic coatings, and oil-based enamels.
Not only do these coatings offer excellent corrosion resistance, but they also provide exceptional adhesion and flexibility, making them suitable for use in a wide range of industrial settings. Whether you need a heavy-duty coating that can withstand harsh conditions or a more versatile option that provides a high-quality finish, BCI Painting has got you covered.
Unleashing the Power of Industrial Paint Finishes
Industrial paint finishes are not only an aesthetic addition to any surface, but they also act as a shield to maintain the surface's longevity. BCI Painting boasts a range of high-quality industrial finishes that include premium high gloss, Rust-Oleum coatings that protect against rust and other signs of weathering, and zinc-rich coatings to prevent corrosion.
The high gloss finish creates a sleek and professional look, while rust oleum coatings provide exceptional corrosion resistance, perfect for heavy-duty industrial environments. Zinc-rich coatings, on the other hand, offer superior adhesion and protection against rust and other forms of corrosion.
Types of Industrial Coatings for Enhanced Performance
BCI Painting understands that every industrial application requires a specific type of coating to withstand the demands of its environment. Epoxy coatings, for instance, are known for their high-performance qualities, offering resistance to chemicals, abrasion, and impact.
These coatings are perfect for areas prone to spills, heavy machinery, or high foot traffic. Additionally, aromatic polyurethanes are an excellent choice for environments requiring resistance against UV radiation and weathering.
Finally, zinc dust coatings are an ideal solution for applications that require superior adhesion and protection against rust and other forms of corrosion. With their thickness and unique bonding ability, they can provide a lasting barrier against the elements.
At BCI Painting, we specialize in finding the most suitable coating for your industrial application. Our team of experienced professionals will assess the conditions of your project and recommend a coating that meets both your functional and aesthetic needs.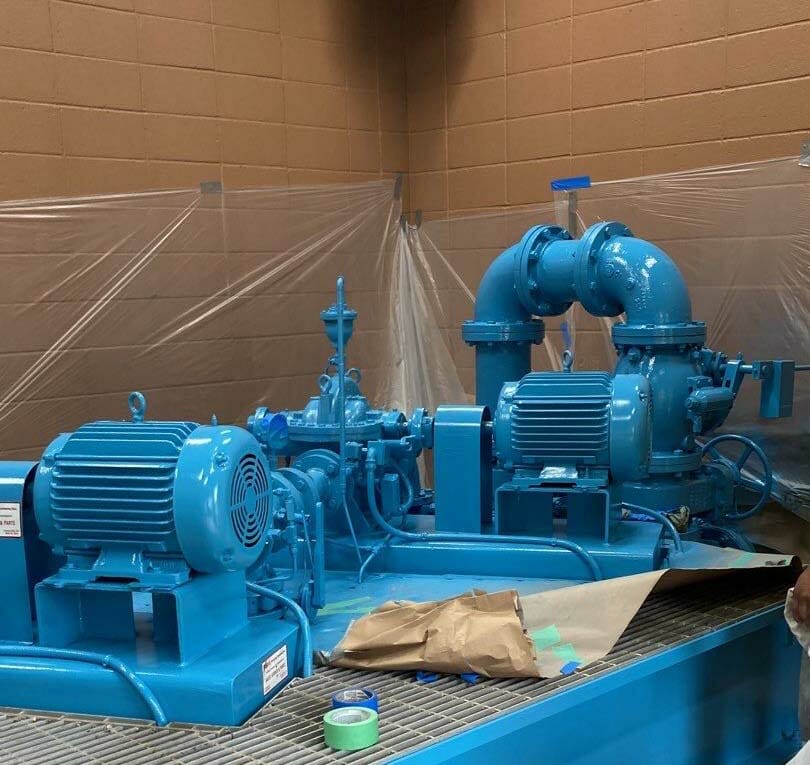 Colorful Protection Against Wear and Tear
Industrial environments are subjected to constant wear and tear, making it crucial to choose colors that not only look appealing but also mask imperfections caused by daily use. BCI Painting provides a wide range of colors in our industrial enamel paint collection.
From bold and vibrant hues to more subdued and neutral tones, you can select a color that suits your space and helps to maintain a clean and professional appearance. Our durable paint is designed to withstand harsh conditions and is suitable for a variety of surfaces, such as metal, wood, and concrete. With our high-quality paints, you can be sure that your industrial space will look great all year round.
BCI Painting's Commitment to Quality and Service
BCI Painting is a company renowned for its ability to provide high-quality painting services to clients. Whether in need of a heavy-duty coating for a manufacturing plant or an attractive finish for a retail space, our team of experienced professionals is fully equipped to cater to your unique requirements.
Not only does BCI Painting provide top-notch industrial paint jobs, but we also offer valuable insights into color selection and coating options. We bring a breadth of knowledge and expertise to all projects we undertake, with the goal of delivering optimal results that exceed client expectations.
It's no surprise that BCI Painting has consistently been recognized for our unmatched workmanship and reliable services. When it comes to superior painting solutions, we are a company you can trust.
Trustworthy Solutions for Industrial Paint Jobs by BCI Painting
When it comes to reliable, high-quality industrial paint jobs, you won't find a better provider than BCI Painting. With our wide variety of top-of-the-line industrial enamel paint and finishes, we make sure your space looks vibrant and appealing while withstanding the daily wear and tear of an industrial environment.
Our commitment to quality and customer satisfaction is unmatched, and we pride ourselves on our vast array of coatings and colors to choose from. Plus, our exceptional customer service and competitive pricing make us the go-to choice for industrial paint jobs.
When you're ready to give your industrial surfaces a durable, stylish, and colorful finish, trust BCI Painting. Contact us today to schedule your appointment!