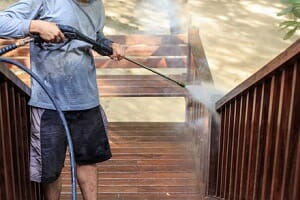 Reinvigorate Your Property with Pressure Washing in Athens
Pressure washing in Athens, GA, is a surefire way to revitalize your property's appearance. BCI's professional pressure washing services use high-powered equipment and effective cleaning solutions to eliminate stubborn dirt, grime, and other unsightly blemishes from your exterior surfaces. With just one session, your home or business can look dramatically different – cleaner, brighter, and more appealing.
The Power of Pressure Washing Athens, GA
BCI's pressure washing Athens, GA services are more than just a quick rinse. We use a professional power washer to thoroughly clean your exterior surfaces. This equipment allows us to clean safely and effectively, restoring your property's shine without causing any damage.
Our pressure washing services are suitable for a variety of surfaces, including brick, vinyl, concrete, and more. Whether it's your driveway, siding, or roof, our team is equipped to handle the job with precision and care.
Enhance Your Curb Appeal with BCI's Power Washing Services
Curb appeal is a critical aspect of any property, influencing first impressions and property value. BCI's top-notch pressure washing services in Athens, GA, can dramatically improve your curb appeal by removing years of dirt and grime from your property's exterior.
Our services go beyond aesthetics. Regular pressure washing can help prevent decay and deterioration, prolonging the life of your property's exterior surfaces. With our pressure washing service in Athens, GA, you can enjoy a property that not only looks good but is also well maintained.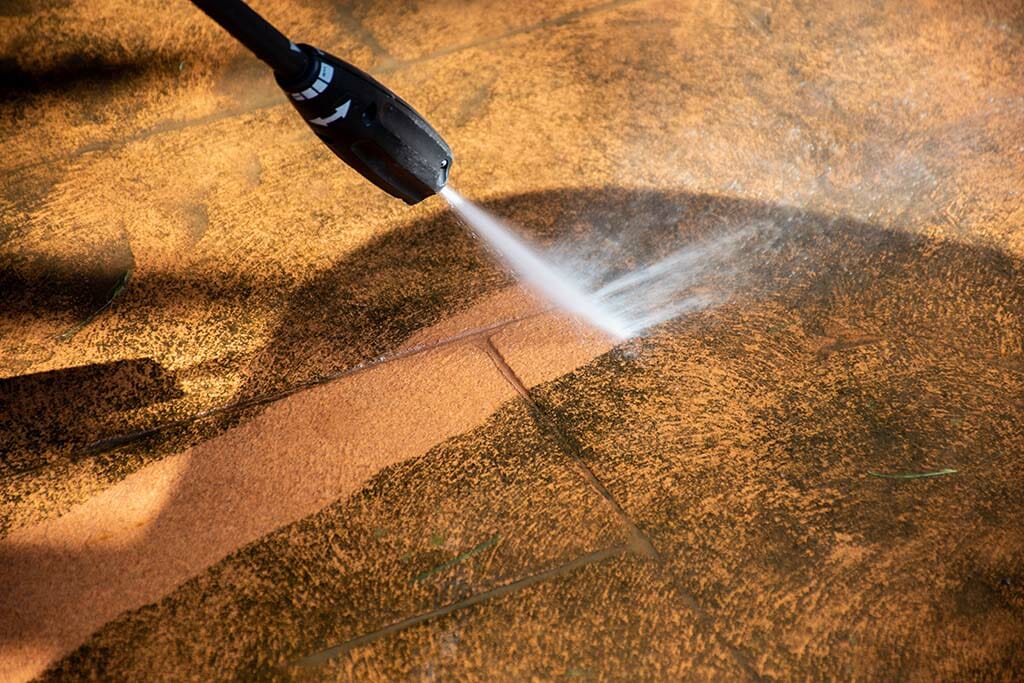 BCI's Soft Wash Technique: Gentle Yet Effective Cleaning
While traditional power washing can sometimes be too harsh for certain surfaces, our soft wash technique offers a gentler alternative. This method uses lower pressure and specialized cleaning solutions to remove dirt and grime. It's perfect for delicate surfaces that require a softer touch, ensuring your property gets a thorough clean without the risk of damage.
Your Satisfaction, Our Guarantee: Choose BCI's Pressure Washing Athens, GA
At BCI, we take pride in delivering high-quality pressure washing services that our clients highly recommend. Our experienced pressure washers
We serve Athens, GA, and the surrounding areas, ensuring properties in our community look their best.
We value our clients' trust, which is why we are committed to providing professional pressure washing services that meet and exceed expectations. We offer transparent pricing and provide free estimates, allowing you to budget your property maintenance without any surprises.
Get a Facelift for Your Property with BCI's Pressure Washing Services
BCI's pressure washing services in Athens, GA, provide a simple, cost-effective way to give your property the facelift it needs. By removing years of dirt and grime, we can help bring out your property's beauty and charm, leaving you with a clean and attractive exterior that you can be proud of.
Don't let dirt and grime dull your property's shine. Give your property the care it deserves with BCI's top-notch pressure washing services. Contact us today for a free estimate. Let's work together to make your property shine!