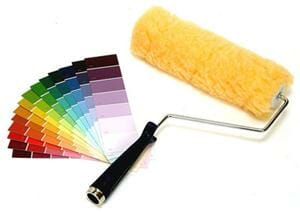 If you are an enthusiastic Athens house owner and you want to make your Athens house exterior paint look the best, then you have to be careful in choosing the exterior color scheme for your house. There are so many colors available in the market – so many textures and so many finishes that it is natural for you to get confused in picking the right color combination. I have a few tips to help you choose the right Athens exterior paint colors. Here are my tips:
Choose a color scheme which goes well with the surroundings of your Athens house. Check if the surroundings will complement the shade you have chosen or not. You can also look at the color schemes of the other houses around to see if your color combination will look good with them or not.
The second most important thing to keep in mind is the season of the area where your house is located.

If the area sees long summers, then never go for dark shades as they absorb light. Go for light shades so that your house remains cooler.
If you have winters most part of the year, then dark shades would be better to choose.

Trends keep on changing so it is foolish to go after the colors that are in-trend when you are looking for your color scheme.
Examine the sample of the chosen paint carefully. Samples can be notoriously deceptive at times!
A single shade may leaving your Athens house exterior looking drab, so choose a complementary color, or a darker shade of the basic color that you've chosen. The complementary or the secondary color can be used to paint doors and windows.