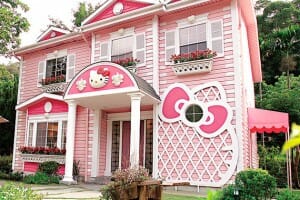 Choosing paint colors for your Athens home is not the end of the world; it just feels that way. If you are tired of the current color scheme but have no idea what will improve it, there are some tried and true methods that may point to the answer for any home's painted personality. No plan is better than another, unless of course a particular choice will mean a fine from your Athens homeowner's association and dirty looks from the neighbors. Assembled here are a few thoughts to help make up the most indecisive minds.
Assess the Painted Homes in the Neighborhood
The age of your Athens home and those surrounding it could be all the information needed to make a decision. Many homeowners like to stick with a period-correct color scheme for their home to preserve the historic look. If this is the case, a little online research should provide pictures of painted homes from different periods in time. Home improvement and some architectural magazines often showcase a style or period of home and the exterior paint schemes that went with it. Taking a walk or a ride in the car to inspect the paint choices of the neighbors may not be all the legwork required, but at least it will provide an idea of what not to choose. Painting a home with the same colors as the next door neighbor is frowned upon and will certainly not get you invited to the next barbecue.
Look to the Region for House Painting Clues
Architectural styles vary greatly from one region of the country to the next. The colors that go well with these home styles often vary greatly as well. For example, a home in Key West may be stunning and fun with pastel accents, but those same colors would look severely out of place on a log cabin at the lake. In other words, take cues from the natural surroundings. Your Athens home should fit nicely with the landscape.
Dark and Light Paint Colors
A lighter color will actually make a home appear larger. Painting a home with light colors is often a strategy used by a seller to create the illusion of a larger home when viewed from the street. More traditional styles of architecture are generally painted with lighter colors; the White House is prime example. Dark colors are attention getters, but they will make a home appear smaller. To play it safe, only use really dark colors to accent certain areas.
Accentuate the Positives with House Paint
Just about every Athens home has some sort of feature or multiple features that set it apart or make it interesting. Choosing paint colors that will draw attention to these more appealing architectural elements may be exactly what is needed to create a mass curb appeal.
Don't hesitate to consult your Athens painting contractor to draw on his or her years of experience with choosing appropriate exterior paint colors.
Article Source: https://EzineArticles.com/?expert=Chris_Camp